And the winners are......
On October 23rd, 2019 the jury announced the winners of the Start-up Track of aws Best of Biotech 2019.
The successful teams were: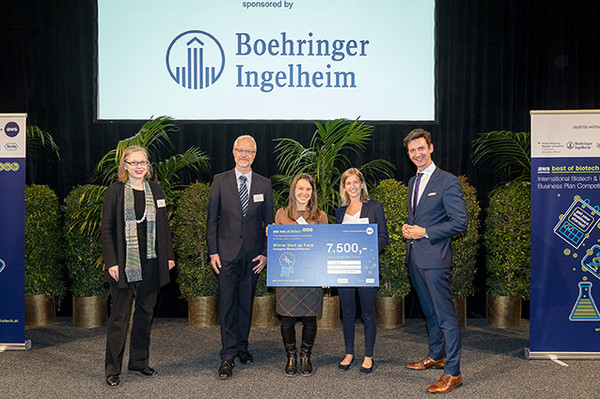 Winners Start-up Track - Category Biotech/Pharma: Lithos
The Western Corn Rootworm (WCR, Diabrotica virgifera) is a pest that has turned into a major threat to Europe's corn production, affecting now 7 million hectares, with billions of Euros in damages. After the ban of the highly toxic neonicotinoids within the EU, there is currently no effective protection against the WCR.
LITHOS has developed and patented CornProtect, a biological and highly effective solution for protecting corn against WCR. It works as a target specific "contraceptive". It is non-toxic and harmless for all other organisms and the environment. It allows a slow release of the pheromone and mating disruption over the active period of WCR adults. It's also easy to use and affordable and can be used in conventional and organic farming. LITHOS has conducted extensive field tests, which have proven CornProtects effectiveness and long-lasting effect (5-8 weeks): It is reducing the fertility rate of WCR 2 to 6 times. Root damage generated is reduced by 50%.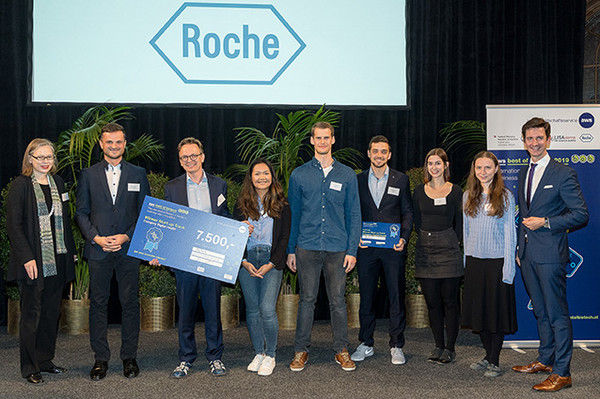 Winners Start-up Track - Category Digital Health: MyMind
MyMind is a life science company based in Vienna. Our vision is to help people with neurological impairments to live towards their full brain potential and to be a visible part of society. Our first product is a Neurofeedback game called Brain Hero. Using a mobile EEG plus tablet, brain waves are measured, and the user gets visual feedback of concentration and relaxation levels. Regular training sessions of just 10 minutes per day visibly improve brain fitness and social interaction.
MyMind's objective is to include mobile Neurofeedback with therapy methods for children with autism and ADHD and to conduct a medical study to enable the use of Brain Hero as part of the therapy. There are also plans to include other neurological impairments such as dementia, stroke, but also address burn-out and burn-out prevention.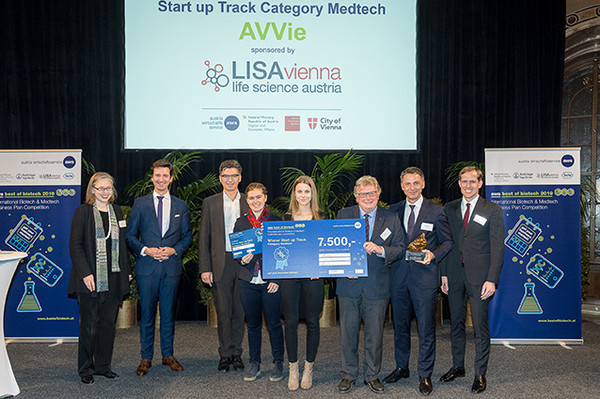 Winners Start-up Track - Category Medtech: AVVie
AVVie GmbH is a medical device start up focusing on the development of minimally invasive implants for heart valve repair. Mitral regurgitation occurs when the mitral valve leaflets do not close properly. While small leaks are usually not considered a problem, more severe cases weaken the heart over time and can lead to heart failure.
The Mitral Butterfly® implant is deployed by means of a catheter (thin tube) through the vascular system onto the beating heart, thereby eliminating the need for open-heart surgery. The treatment can reduce costs due to shortened hospitalization times and may be available to non-option patients, along with younger, healthier patients.
The AVVie product has clear advantages over their competitors; a one-stage delivery, as opposed to a complicated multiple-stage delivery, and a physiological design, where the leaflets continue to function in a normal pattern post-implantation. Repair of the diseased valve takes less than 12 minutes.