The awarded projects of aws Best of Biotech Early Track!
35 experts from various areas like Science, Financing, Intellectual Property, Marketing and Industry have evaluated the submissions and the best 3 teams of each category presented in front of the jury on October 22nd, 2019.
The jury picked the following winning projects: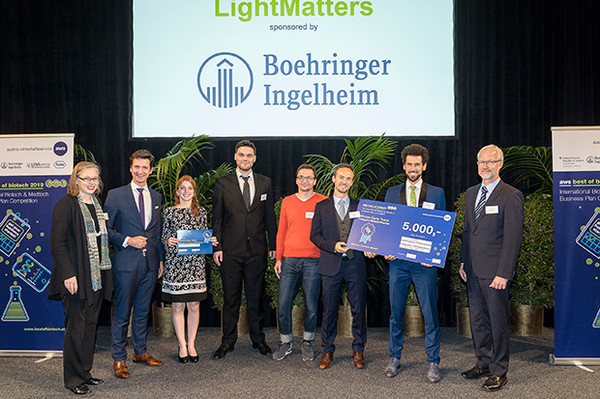 Winner Early Track - Category Biotech/Pharma: LightMatters
Nano, a principle developed by nature. Current discoveries of the mechanisms behind Nano enable ground-breaking innovations from everyday life products to pharmaceuticals, precision medicine and beyond - making it a key technology of the 21st century. Herein, exact design and reproducibility of Nano materials and particles is challenging but crucial for achieving desired performance, thus reliable measurements within production processes are essential. However, current state of the art measurement technologies is unable to fulfil industry requirements anymore, limiting innovation and yield. The DeepTech StartUp-Project LightMatters solves this problem with its innovative Opto Fluidic Force Induction technology: based on sophisticated combinations of bio photonics and microfluidics, LightMatters enables novel medical diagnostics and provides the first continuous real-time Process Analytical Tool (PAT) for pharmaceutics & biotechnology and beyond - unleashing the future of Nanotechnology.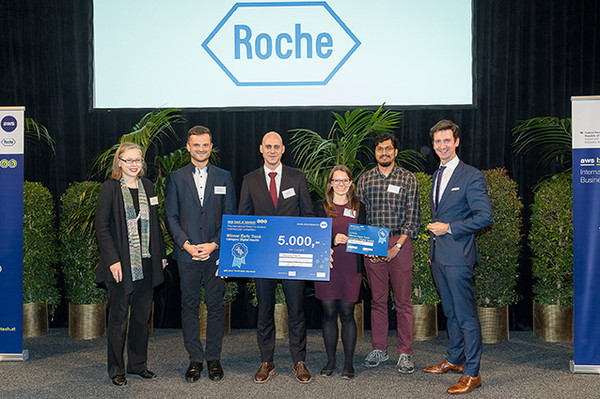 Winner Early Track - Category Digital Health: PredictingHealth
Predicting Health is developing and implementing machine learning based, patient-related predictive models for the clinical use.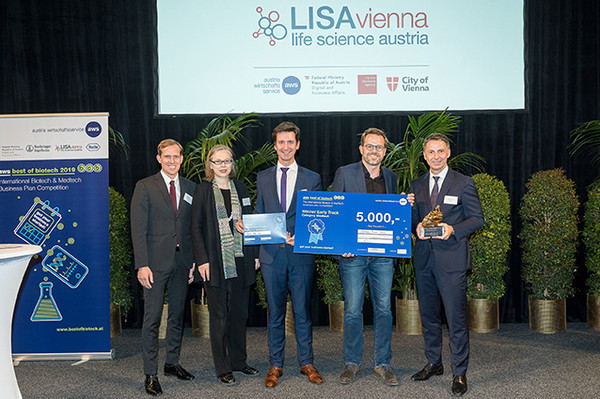 Winner Early Track - Category Medtech: Cornea Dome Lens
The cornea dome lens (CDL) team develops a camera-based imaging device to create standardized high-resolution photographs of the ocular surface for professional use. The CDL is designed as add-on module to existing slit lamps and will yield quantitative image data applicable to telemedical use.