The BOB jury is made up of distinguished experts from the worlds of science, industry and finance and will be responsible for selecting the winners of this years competition. The jury also provides extensive feedback to all presenting teams. All jury members have signed a strict confidentiality agreement.​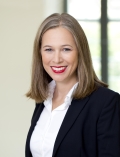 Michaela Fritz, Vice-Rector for Research and Innovation, Medical University Vienna​
Since October 2015 DI Dr. Michaela Fritz is vice rector for research and innovation at the Medical University of Vienna. MedUni Vienna is not only the largest medical organisation in Austria, it is also one of the most important top-level research institutions in Europe and provides Europe's largest hospital, the AKH in Vienna, with all of its medical staff.​
DI Dr. Michaela Fritz was Head of the Health & Environment Department of the AIT Austrian Institute of Technology. Research at the Department is aimed at developing innovative technologies to improve human health and at investigating natural resources and their interactions to safeguard ecological sustainability. Until 2016 she was president of the association AAL Austria – innovation platform for intelligent assistance in daily life.​
From 2005 to 2010 Michaela Fritz worked for Austria Wirtschaftsservice GmbH, where she was responsible for the LISA (Life Science Austria) programme and was actively involved in strategic planning, supporting start-ups and promoting Austria as a key life sciences location. During that time she also held the position of Managing Director of the Vienna cluster initiative LISA VR (Life Sciences Austria Vienna Region). Prior to that she spent several years in Munich working as a Senior Manager in business development for Infineon Technologies AG Bioscience. Before moving to industry, Michaela Fritz worked as a research assistant at ETH Zurich. After graduating in materials science (ETH Zurich) she completed her post-doctoral studies at the University of California, Berkeley.​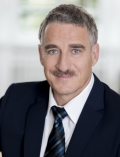 Jürgen Kosch, CEO MIG Fonds​
Mr. Jürgen Kosch has been an active entrepreneur in the IT business for more than 25 years. He founded several companies and established them on the international market. Mr. Kosch has in depth experience as a business angel and business-coach. Starting from 2003, he has been a consultant to Venture Capital funds. As member of the MIG executive board, Jürgen Kosch is responsible for the technological assessment and development of the investment pipeline. ​
MIG Verwaltungs AG (MIG) provides management services to the MIG funds, which are public Venture Capital funds. The MIG funds have a total volume of more than 900 million Euros and provide Venture Capital to young, non-listed companies located in German-speaking Europe. The investment strategy and assistance to the portfolio companies is greatly determined by the entrepreneurial experience of the MIG team. ​

Eva Prieschl-Grassauer, Chief Scientific Officer, Marinomed​
Dr. Prieschl-Grassauer has more than ten years of experience working in pharmaceutical drug development. She is founder and owner of Marinomed, a biopharmaceutical company discovering and developing innovative naturally-derived immunological and antiviral treatments. Before Marinomed, she was head of the allergy program at Novartis in Vienna. In this position she also discovered the mechanism of action of FTY720 (Fingolimod), Novartis´ novel immunomodulatory drug against multiple sclerosis. Following that, she supervised the clinical development of an innovative cancer therapy drug that was in clinical phase III at that time.​
Dr. Prieschl-Grassauer has published more than 30 articles in high ranking peer-reviewed journals in the field of immunology, molecular biology and medicinal chemistry. ​

Joachim Rothe, Managing Partner, LSP​
Joachim (JR) Rothe, PhD, joined LSP in 2002 and is currently a Managing Partner and co-owner of the firm. His prime focus and responsibility within LSP is to invest in unlisted securities and the general management of the firm. Prior to joining LSP, Joachim was the Managing Director of MPM Capital Germany, a US healthcare investment firm, where he rose to head up their European investment franchise. Previously, he worked at McKinsey & Company in Germany and at Hoffmann-La Roche in Switzerland. Joachim brings a strong scientific background and in-depth knowledge of the pharmaceutical and biotechnology industries to the LSP team. He has been appointed a Director of a large number of companies, all of which he has helped to grow by leveraging his scientific expertise, pharmaceutical experience and global networks. Among others, Joachim is currently a Director at Atlas Genetics, a UK diagnostic company developing ultra-rapid point-of-care tests for a range of infectious diseases.​
Joachim obtained a Master's degree in Biochemistry from the Free University in Berlin and a PhD in Molecular Immunology from Freiburg University. He has authored numerous articles in leading scientific publications, including Nature.​

Angelika Weinländer-Mölders, IMCD Deutschland GmbH​
Dr. Angelika Weinländer-Mölders has more than 15 years of experience in the medical equipment business with a generalist background and a sales and marketing focus. From 2009 to 2015 she was responsible as chief executive officer for Caesar & Loretz, a company in the pharmaceutical industry. Before Dr. Angelika Weinländer-Mölders was working for small, mid-sized and large companies in several positions as CEO, Business Unit Director or Commercial Director with a focus of establishing or re-structuring of internationally active business units.​
Dr. Angelika Weinländer-Mölders holds a Ph.D in Chemistry from the university Friderciana Karlsruhe.​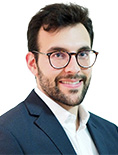 Arturo Urrios, Wellington Partners​
Mr. Urrios joined Wellington Partners in 2019 as an Associate in the Life Science Team. He holds a BSc in Human Biology, an MSc in Biomedical Research, a PhD in Biomedicine and an MBA.
Mr. Urrios performed his thesis in the Cell Signaling Research Group at Pompeu Fabra University, Barcelona and the Folch lab at University of Washington, Seattle, in the fields of synthetic biology, biological computation, 3D printing and microfluidics, resulting in several publications in prestigious journals. During his academic trajectory, he received multiple distinctions such as a National graduation award, La Caixa PhD fellowship, EMBO short term fellowship and an extraordinary PhD award.
Prior to joining Wellington, Arturo completed postdoctoral studies developing synthetic biology approaches for type 1 diabetes treatment. Thereafter, he joined the Life Science Team of M Ventures, Netherlands, as an Investment Analyst, where he was involved in several investments including Riffyn and DNA Script.